GloFusion Urgent Care, Primary Care and Mental health Service Preceptorship Program for PMHNP, NP/DNP students
GloFusion Clinic offers a Preceptorship Program for PMHNP, NP/DNP students. Participants practice the skills they have learned through their educational process, while developing new clinical skills in the process. The clinical practicum is a critical component for the Psychiatric Mental Health Nurse Practitioner (PMHNP) student and a requirement for graduation. At GloFusion Clinic, you will be paired with an experienced and caring preceptor who will guide and mentor each student individually to ensure that they are equipped with the clinical knowledge and assessment skills necessary to provide excellent mental health care and achieve professional success. 
This is a psychiatry private practice where students will see the full spectrum of psychiatric clinical cases
Patients are 7 years old and up. Assessments, medication management, psychotherapy and clinical management are included. The clinic sees between 20 to 30 patients a day, and they also do a lot of telehealth because of COVID-19. Paperwork turnaround period is undefined.
Through hands-on training, our students are continually learning to improve both their careers and the care they provide. In order to provide a robust learning experience, we limit the number of students each semester. The GloFusion Clinic Preceptorship Program maintains a 3:1 student-preceptor ratio to offer the ultimate engagement and active learning experience for our students. This program is highly competitive and is limited to 4 students per semester. Students are encouraged to apply early. 
During the clinical practicum, students will be supervised by an ANCC Board Certified PMHNP or a board-certified psychiatrist.  Students will perform both in-person and telehealth encounters to build practical experience as they perform psychiatric comprehensive mental health evaluations, develop  differential diagnosis based on the patient's chief complaint, complete psychiatric interviews and progress notes, develop psychiatric mental health care plans, recommend pharmacological and non-pharmacological interventions, and follow-up with the patient to assess their response to treatment and monitor for side effects of the prescribed medications.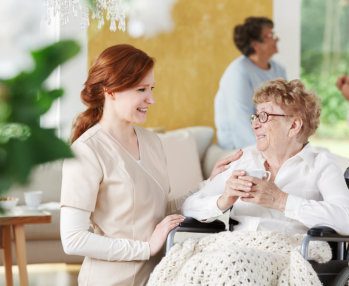 At GloFusion Clinic, we treat patients with psychiatric and substance use disorders across the lifespan. Prospective students should keep in mind, GloFusion Clinic treats both children, adolescent and adults' patients (ages 5-85).  However, this population type is limited in numbers for new intakes especially during their school breaks. GloFusion Clinic will do everything it can to meet your program's requirements, so it is essential you convey them beforehand.
Students will be scheduled at least two (2) 8hr shifts per week for the normal 12–13-week semester.  Any accelerated programs or requirements will be addressed on an individual basis with the preceptor. 
Students interested in our preceptorship program should contact About Dr. Judith Ngulefac at
[email protected]
Please provide the following:
Copy of Resume/Curriculum Vitae
Copy of RN/CNP License & Credentials
Copy of Nursing License
Psychiatric Mental Health Nurse Practitioner Personal Statement
College/University Nursing Program Point of Contact
Total Hours Requested for the Semester
Specific Patient Population Requirements
Course Syllabus
GloFusion Clinic will neither discriminate nor show preference to applicants because of their race, color, religion, sex, gender identity, sexual orientation, pregnancy status, national origin, age, disability or genetic information.   
Work schedule: Monday – Friday 9:00 am – 5:00 pm