How Do I Find a Psychiatrist Near Me?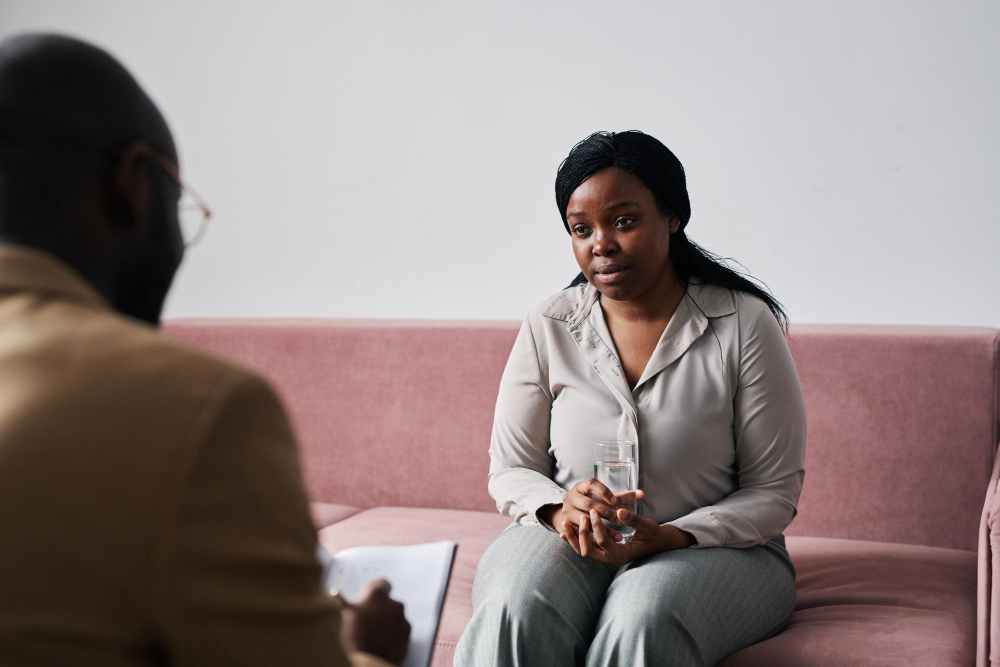 If you've ever looked up "how to find a psychiatrist near me" — like many of us have at different points in our lives — commend yourself for embarking on a journey towards mental wellness. Taking the initiative to find a
mental health
expert nearby is daunting, but it's commendable to take the plunge.
Based on recent data, nearly 1 in 5 U.S. adults sought mental health assistance in 2019. Thus, if you're facing mental health hurdles, know you're not alone. Whether it's medical conditions such as anxiety or depression, personal situations like relationship struggles or career shifts, or simply navigating the ups and downs of life — connecting with a psychiatrist can be essential. Starting this search can seem challenging, but it's a worthy endeavor.
Steps to Finding a Psychiatrist
While the thought of pursuing
mental health
support can be intimidating, many find comfort in laying out a roadmap. A well-thought-out strategy can streamline your quest, potentially making it less overwhelming. Acknowledging that many have trodden this path before can provide the assurance you need to take that first step. Understanding that you're not isolated in this journey often inspires the bravery to seek assistance.
If the question on your mind is "where to find a psychiatrist," the subsequent guidelines might be your starting point.
Determine what your end goal is with a psychiatrist
A vital step in your mental health journey is understanding your ultimate objectives. It can be beneficial for some to jot down these aims before diving in. Envisioning your destination can propel you forward. Begin by reflecting on the following:
What challenges in

mental health

are you facing?
What areas of your life seem challenging?
Are there specific triggers for you? Can you pinpoint them?
What outcomes do you expect from your sessions with a psychiatrist?
What's your ideal resolution? Recognizing your ultimate goals is foundational to obtaining a treatment that truly aids in your recovery. Regardless of the issues you face, clarity on your desired outcome plays a pivotal role in the journey.
With this clarity, once you partner with a suitable psychiatrist, you can hit the ground running. Articulating your needs allows your psychiatrist to devise the most effective plan to address and manage your concerns.
Search for a psychiatrist near me
Having established your goals for therapy, the next step is to commence your quest for the ideal
psychiatrist
. So, how do you pinpoint the perfect match? Fortunately, you're not short of resources in this endeavor. Here are some strategies you might consider if you're pondering on how to locate a qualified psychiatrist:
Seek Recommendations from Trusted Individuals – Sometimes, the most direct approach is to simply ask those close to you. If you're curious about finding a psychiatrist in your vicinity, a recommendation from a friend or family member can be invaluable. The convenience of having a specialist nearby can make a significant difference in commitment and follow-through.
Consult Your Primary Care Doctor – For those who have one, your family or primary care physician can be an excellent starting point. Given that they're familiar with your medical history, they might be in a prime position to suggest a psychiatrist that aligns well with your needs.
Explore Online Directories and Professional Bodies – The digital realm offers a plethora of directories, but it's essential to be discerning. Opt for trusted platforms that prioritize listing certified psychiatrists. It's prudent to be cautious of listings that merely charge a fee for inclusion without ensuring the psychiatrist's credentials. Many of these platforms facilitate tailored searches, allowing you to filter by proximity, specialization, and other criteria.
Some of the better online directories out there are:
Search locally (or ask about telehealth) — We understand that the process of healing can feel overwhelming. Looking for a doctor who's located conveniently to you might ease some of the stress. If you can't find someone close, telehealth (or in this case, telepsychiatry) can be an excellent alternative. Especially in the last year or so, the idea of "telehealth" (seeking medical healthcare via distance technology) has become particularly appealing to many patients. 
Check with community clinics or facilities — Using local resources, like community clinics or facilities, can be a great way to find a skilled psychiatrist who's both reputable and close to you.  
Search by subspecialty or area of expertise/focus — If you're dealing with a known condition — such as depression, an eating disorder, bipolar disorder, or Post Traumatic Stress Disorder (PTSD) for example — it can be helpful to begin your search by narrowing doctors by specialty. Finding someone with vast experience in what you're seeking help for can help your recovery dramatically. 
Read reviews — If a picture is worth a thousand words, a review is worth much more. Reviews from other patients can give you incredible insight into a doctor's ability, his or her bedside manner, how they work with patients, their structure of communication, and so much more. Finding the right fit can be a lot easier if you're using someone else's experience to get started.
There's no guarantee this will work, but it could lead to exceptional doctors in your area.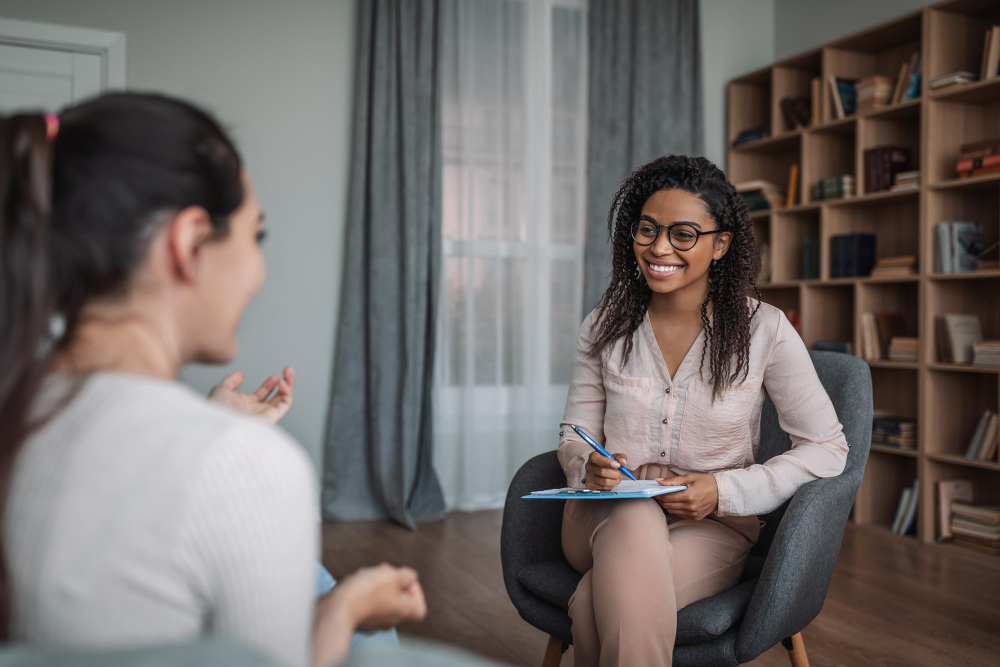 Evaluate your choices for finding a psychiatrist
Once you've conducted your preliminary research, the next phase involves a more detailed evaluation of your options. By posing certain questions or doing some basic digging on your part, you can refine your list, ensuring the psychiatrist you choose aligns with your requirements.
Points to ponder and inquire when assessing a potential psychiatrist:
Review qualifications/practice history/methods – It's prudent to understand a doctor's qualifications and history before entering a professional relationship. Consider the following:

Their educational background — this includes medical school, residency, and any subsequent training.
Their academic achievements
Their years in practice
Any specific board qualifications they hold, including niche ones (e.g., psychopharmacology)
If they've authored or co-authored any publications
Their primary areas of expertise
Payment arrangements (Do they accept your insurance? Are they part of your network? How is billing handled? Is payment due at the appointment's conclusion?)
Their availability and working hours
Session durations
Any provisions for urgent situations or after-hour needs
Their preferred therapeutic approaches (Talk therapy? Medication? Both?)
In addition to this "interview," you can also check a provider's website to get a first impression of them and their practice. And, of course, use the web to your advantage. Do a search on any prospective providers, and look specifically for disciplinary actions.
Consult with your psychiatrist
Usually, your first encounter with a potential psychiatrist involves an initial consultation. This meeting provides an opportunity to address any remaining questions and understand their therapeutic style and methods. Keep in mind that therapy is a deeply personal process, and building a strong connection with your psychiatrist is crucial for genuine healing.
Things to bring to your initial session with a psychiatrist:
A list of current and past medications, including any experienced side effects.
Pertinent medical records, such as prior mental health evaluations, diagnosed conditions, or relevant test results.
Any other questions or topics you'd like to address. Remember, beginning the quest for treatment and finding the right psychiatrist indicates you've started a vital journey. Always remember, you're not walking this journey alone; support is always within reach.
Sources: 
How to Find a Psychiatrist, With and Without Insurance. Healthline.
https://www.healthline.com/health/how-to-find-a-psychiatrist. Published 2021. Accessed July 21,