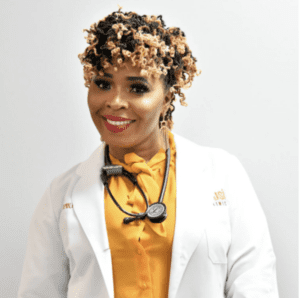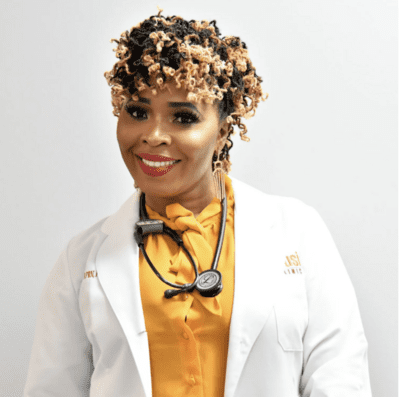 MSN, APRN, PMHNP-BC, FNP-C, DOT-CME
Member of American Nurses Credentialing Center (ANCC)
Dr. Judith Ngulefac, DNP, APRN, PMHNP-BC, FNP-C, DOT-CME, is a distinguished and accomplished healthcare professional who brings over 14 years of expertise to the field. As a double board-certified psychiatric nurse practitioner and family nurse practitioner, she is dedicated to fostering the holistic well-being of her clients.
Dr. Ngulefac's approach to healthcare is rooted in the belief that mental health is an integral part of overall wellness, deserving the same level of attention as physical health. With her extensive experience, she conducts comprehensive psychiatric evaluations, tailoring treatment plans that are uniquely suited to each individual's needs. Through regular follow-up visits, she carefully monitors symptoms and tracks the effectiveness of treatments, ensuring the highest quality of care.
One of Dr. Ngulefac's notable strengths is her commitment to providing therapeutic interventions that encompass education, medication management, and counseling. This multifaceted approach reflects her dedication to addressing a wide range of mental health challenges. Clients of all ages, spanning from 10 years to 65 and beyond, benefit from her compassionate and personalized care.
At the core of Dr. Ngulefac's practice is a nurturing and healing environment. She fosters an atmosphere of trust, respect, and dignity, forging strong relationships with clients and their families. Her patient-centered philosophy empowers individuals to take charge of their mental well-being, leading to greater happiness and improved health.
Specializing in medication management, substance use, and trauma and PTSD, Dr. Ngulefac offers expertise that extends to a diverse set of mental health issues. From ADHD and addiction to anxiety and bipolar disorder, her comprehensive skill set ensures that clients receive comprehensive and effective care.
Dr. Ngulefac's tireless dedication to her field has established her as a beacon of support for those seeking mental health assistance. Her commitment to addressing a broad spectrum of conditions, from mood disorders and psychosis to self-harming behaviors and sleep disturbances, exemplifies her unwavering dedication to her clients' well-being.
In a world where mental health struggles are often overlooked, Dr. Judith Ngulefac stands as a guiding light, illuminating the path toward healing and empowerment. Her tireless efforts and extensive expertise make her a true asset to the field of psychiatric nursing, enriching the lives of those she serves.
MEMBER OF THE AMERICAN ASSOCIATION OF NURSE PRACTITIONERS (AANP)
Anger Management
Anxiety
Autism
Behavioral Issues
Bipolar Disorder
Bisexual
Borderline
Personality (BPD)
Comprehensive
psychiatric
Evaluation,Mood
Disord,
Drug Abuse
Lesbian
LGBTQ+
Medication Management
Mood Disorders
Obsessive
Compulsive (OCD)
Oppositional
Defiance (ODD)
Personality
Disorders
Schizophrenia
Self-Harming
Substance Use
Suicidal Ideation
Testing and Evaluation
Trauma and PTSD